Pasadena Domestic Violence Attorney
Trusted Defense for Domestic Violence in California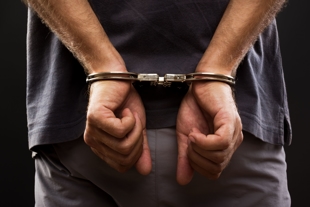 When law enforcement is called to the scene of a domestic dispute they are typically investigating whether a party was physically harmed or threatened in an unlawful manner. If the officers deem an accusation credible and if any physical "traumatic condition" is apparent, they will often make a felony arrest. The bail set for this type of arrest is typically $50,000 dollars. Law enforcement will typically encourage the "victim" to request an "Emergency Protective Order" (EPO) that will prevent the "arrested" person from having any contact with the "victim."
The EPO can even prevent the "Suspect/Arrestee" from going home for up to 5 days if he resides with the "victim." If children reside in the home, Child Protective Services (CPS) is often called to investigate if the children are in danger of harm and they too will encourage the "victim" to pursue a restraining order but they often encourage that a "Permanent Retraining Order" be obtained.
By hiring Escovar Law, APC, immediately after arrest, we can help advise you on the many legal issues that arise after a domestic violence arrest. Also, it is important to immediately identify witnesses and evidence to be used in court for your defense. At the first court date, called the arraignment, the judge will decide how much bail will be imposed and whether the amount will remain the same, be reduced or, in some cases, be increased.
Do Domestic Violence Cases Go To Court?
Unfortunately, many domestic violence criminal cases do not go to court. Nevertheless, if you do risk trial in a domestic violence case and lose, it is unlikely the judge will throw the book at your sentencing. If there are charges against you, lawyers will discuss your case and come up with a plea deal.
Contact us today discuss your case with our Pasadena domestic violence lawyer.
Developing a Solid Domestic Violence Defense Strategy in California
At our firm, after we are retained, we immediately begin the process of coordinating the documentation for a "Mitigation Packet."
This packet will contain:
Letters of recommendation
Proof of employment
Proof of home ownership
Proof identifying children you support
And other related documentation
With this information, in the appropriate cases, we present it to the prosecutor or judge to seek an office conference, pre-plea diversion, reduced charges or a dismissal. If the matter cannot be resolved in this manner, then we prepare to vigorously litigate and fight for our clients through jury trial.
The Pasadena domestic violence attorneys at Escovar Law, APC have decades of experience handling these matters and understand how important it is for you to protect your reputation and liberty during this emotional time. That is why we handle each case with the utmost discretion and professionalism. We always strive to secure the best possible outcome for our clients.
What to Expect with Our Pasadena Domestic Violence Lawyers
In every domestic violence case, it is important to determine witness credibility and their potential motives. We investigate these matters carefully, seeking to protect your rights and reputation by utilizing our extensive legal resources.
As part of our investigation, we strive to gather the following evidence:
911 call recordings
Officer audio recordings
Witness statements
Official police reports
Additional testimony if needed
Doctor reports on the "victim"
We have more than 25 years of criminal defense experience, taking more than 80 jury trials to verdict. With our track record of success, you can trust us to represent you.
Contact Escovar Law, APC If You've Been Arrested
Contact Escovar Law, APC at (626) 577-7700. We offer a free consultation to discuss the specific details of your case in order to begin to prepare a thorough defense.